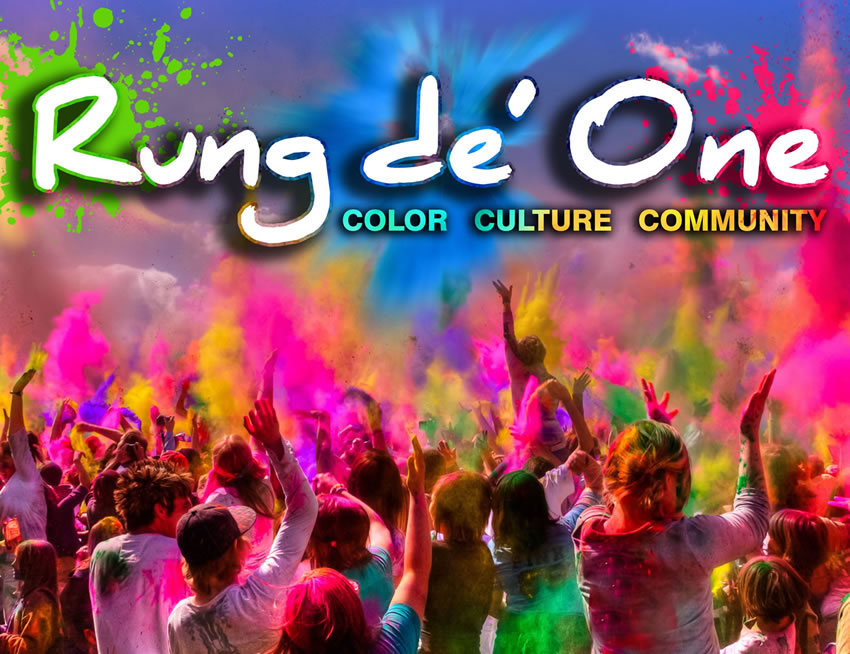 ---
---
Challenge: First year of this event
Communication strategy: Two-pronged objective.
One, to introduce an annual outdoor celebration inspired by the Indian festival of colors, Holi and use "colors" as a metaphor to promote unity and celebrate Canada's diversity.
The idea was to brand it multi-cultural and invite Canadians –not just South Asians– to experience great food, foot-tapping music and a boisterous color run.
Tactics
Created an eye-catching name (Rung De' ONE) with the messaging 'we all are one' and tag: Color, Culture, Community with which we created a buzz on social media such as Facebook and Twitter, Instagram six to eight weeks before the event
Designed, created and launched a website (www.rungdeone.com) to serve as a landing page. The website included visually appealing content with a frequently asked Q&A component, list of sponsors and the what, where, why of Rung De' ONE
Created hashtag #RungdeOne
Reached out to mainstream and ethnic media to spread the word
Outcome
The event attracted many audiences from all ethnicities and backgrounds
Local media gave it extensive coverage and a photograph from the event made it to the front page of The Mississauga News
Revelers promised to return the following year with their friends and family
The quality and professionalism with which the event was managed caught the eye of all the stakeholders
Some special highlights: Introduced a photography drone, a choreographed dance routine for the crowd and delivered on the promise of a blast
Succeeded in creating a niche and one-of-a-kind event in Canada
---